Near Misses by Michael Catherwood
Praise for Near Misses
Can falling water nourish sorrow? Do burnt mattresses and boneyards possess mythologies of their own? What are the conditions whereby actual fish might bubble up from the depths and then swallow time, largely undaunted? Catherwood'sNear Misses labors over such questions (and more!) with an unwavering pathos that is anchored in (and buoyed by) the hardworking/drinking traditions of the American Midwest and beyond. These darkly funny and heartbreakingly beautiful poems can snuggle up to the gravel that "sings along in my fender wells" and then, as if cheating the grave, dance in the morning light that "shimmers and dims shadows on the still walls." Catherwood sings "across the branches that bend in the highway's arms," and you'll know, from the get-go to the very tail end, these poems aren't riding shotgun – they're at the wheel.
–Austin LaGrone, author of Oyster Perpetual: Poems and Call Me When You Get to Rosie's
In the accessible, often darkly funny narratives and graceful lyrics of Near Misses, Michael Catherwood brings a clear and loving eye to subjects ranging from family, class, and work, to illness and alcoholism, to the lives of artists and musicians like Norman Mailer and Pinetop Smith. Throughout this powerful collection, he evokes and makes ours his Nebraska, a gritty place where men who work the night shift spend "rough hours" drinking early in darkened bars, then leave to find "the mid-morning sun/bright and mean and hopeful." A place where the road seen from a speeding motorcycle is a reckless "blur… a tapestry of wind" and "silent starlings slip downward/like switchblades," but also one where a man can "trim my lawn, kiss my wife, watch the flickers glide to the feeder, their splashes of red/faint and alive with grace."  I'm grateful for Catherwood's tough and tender voice, his unsentimental, empathetic vision. "Daily the dead/come, sometimes they suddenly can appear," he writes, and the worlds created in these finely crafted poems are indeed haunted and often harrowing but also abidingly beautiful.
–Susan Aizenberg is the author of Quiet City, Muse, and forthcoming from University of New Mexico Press as part of their Mary Burritt Christiansen Poetry Series, A Walk with Frank O'Hara and Other Poems.
---
About the Author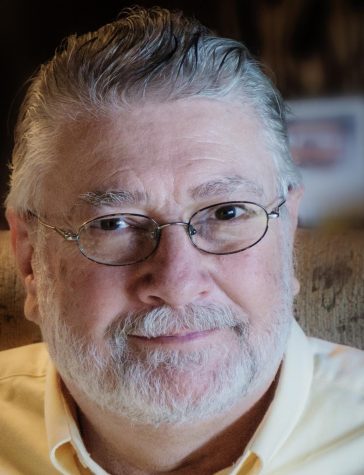 Michael Catherwood's awards include a Nebraska Arts Council Grant, Pushcart Nomination, The Holt Prize for Poetry, and Finalist for the Ruth Lily Prize. His books are Dare, If You Turned Around Quickly, and his latest book Projectorfrom Stephen F. Austin Press. He is former editor at The Backwaters Press and has been Associate Editor at Plainsongs since 1995. Recent poems have appeared in The Common, Pennsylvania English, I-70 Review, and Common Ground Review. He's a cancer survivor, recently retired, and lives in Omaha with his wife, Cindy.
Near Misses
Michael Catherwood
Perfect Paperback: 84 pages
WSC Press (2023)
ISBN: 978-1-7379241-7-3