Feeding the Fire by Twyla Hansen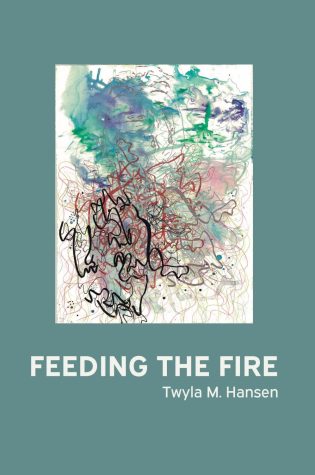 In Feeding the Fire, Twyla M. Hansen writes of her on-going journey of love, hope, and her concern for the natural world, grapples with grief and honors her late husband's memory in his brief fight with cancer, and demonstrates in narratives of earlier times that "The past is never dead," as William Faulkner said, but indeed, "It is not even past."
Praise for Feeding the Fire
What a wondrous and instructive gift is this welcome new volume of Twyla Hansen's poems. Like the love between spouses ("from teens to retirement"), the home of fifty years in a constant state of remodeling, and the acre of "pasture transformed into woods," the poet reveals, in poem after dazzling poem, how "this life [is] a work in progress." "We have gathered here/under silent limbs for a brief lifetime," she writes, bonding us throughout the collection with lyrical lines and evocative images to this planet and its marvelous, endangered lives, reminding us that it is not concern about the environment that will save it, but rather a passionate and intimate love of oriole, fox, prairie grass, stars, and evergreens. In unflinching and tender poems eulogizing her late husband, the poet reaches back to him through these earthly lives and the beauty of the cosmos they cherished. "I'm a better human for breathing the moon," ends one poem. And we are all more deeply alive and connected to all that is while reading these exquisite poems.
―Judith Sornberger Professor Emerita, Mansfield University
Author of I Call to You from Time and Angel Chimes: Poems of Advent and Christmas
These deft poems offer acute observations, luminous insights, the revelatory surprise of common sense. They mourn, celebrate, and heal. They are Plains poems, by a poet of the Plains, but they will speak to you wherever you live on "this generous and watery planet." A first-rate collection that will feed the fires in you.
―Jeanne Larsen Professor Emerita, Hollins University
Author of What Penelope Chooses: Poems and other books
Twyla Hansen's elegant, musical poems illuminate her rootedness in place that keeps her whole, even through the death of her husband. She follows the example of not only the turkeys that roost in her neighbor's trees "Finding their way back into the world," but of all nature. Her communion with the earth's suffering fuses with her own struggle. Feeding the Fire clarifies that in life "A fox runs through it" to show the way, if we but follow "the tiny moves we make toward love."
―Greg Kosmicki Founder, The Backwaters Press
Author of It's As Good Here as it Gets Anywhere
---
About the Author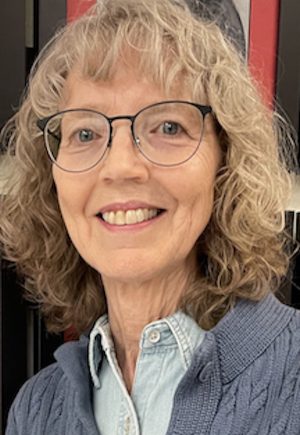 Twyla M. Hansen's newest poetry book is Feeding the Fire (2022 WSC Press). She was Nebraska's State Poet in 2013-2018, and received the 2021 Nebraska Literary Heritage Award, among others. Her previous books won Nebraska Book Awards and WILLA Literary Awards. Her writing is published recently in Prairie Schooner, Briar Cliff Review, South Dakota Review, More in Time: A Tribute to Ted Kooser, Nebraska Poetry: A Sesquicentennial Anthology 1867-2017, and websites Academy of American Poets, Poetry Foundation, Poetry Out Loud, and more. Twyla grew up on land in northeast Nebraska her grandparents farmed as immigrants from Denmark.
Feeding the Fire
Twyla Hansen
Perfect Paperback: 102 pages
WSC Press (2022)
ISBN-13: 978-1737924128