Support the Press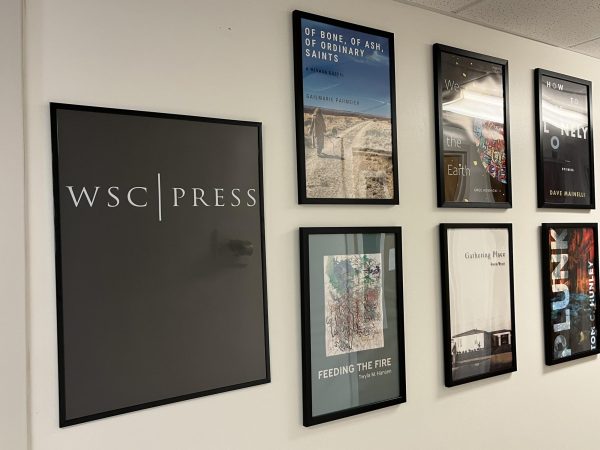 Established in 2004, WSC Press is housed within the School of Arts and Humanities at Wayne State College in Wayne, Nebraska. As an extension of the college, the Press is supported by allocated funds, book revenues, and gifts. Like many small college presses, we acquire, develop, design, produce, market, and sell books. However, our mission is not only to publish the best regional writing but to celebrate the literature of the Great Plains through our Plains Writers Series and to involve students in every aspect of editing and publishing.
The Press has published over fifty titles and has won several awards, the most recent being the 2023 Nebraska Book Awards for Lucy Adkin's A Crazy Little Thing and Twyla Hansen's Feeding the Fire. The Plains Writers Series, held several times a year, provides a forum for Nebraska's contemporary writers to share their work. By contributing to the Press, you will help us maintain this excellence in publishing Great Plains literature and provide a platform for a literary community through the Plains Writers Series and other events.
Click on the link below to donate online. Select your gift amount, select Designation "Other," and type in WSC Press. Please include your email address on the donation form so we may add you to the Friends Newsletter. The Press is grateful for your support!