MINI INTERVIEW: Lucy Adkins
Interviewed by Grace Lindsay – October 2022
How did you get into writing?
Like many writers, it seems that I have always written: poems and stories as a child and young adult, just playing around with words. But it wasn't until I was in my forties that I began what I consider serious writing. I had been away from Nebraska for quite a while, and coming back, I checked out from the library books by Ted Kooser and Bill Kloefkorn. Oh, those wonderful poems! About everyday subjects such as an abandoned farmhouse, a baby "solid as a tractor lug," the seemingly ordinary things of life, yet so full of imagery, so full of meaning. I wanted to write poems like that; and so I began, slowly at first, developing a writing practice, meeting other writers, and becoming involved in the writing community.
Do you have a certain routine associated with writing?
I try to write five to six days a week, and now that I am retired, I write in the morning. I take my coffee into my writing room and write in "chunks" of 25 or so minutes at a time. I like to read other writers first, finding a word or line that speaks to me and using that as a take-off point. I also get together regularly with other writers, and write from prompts. I've written many poems in the presence of another writer.
What do you think is the hardest thing about writing?
Definitely the hardest thing is getting started, staring at the blank page and trying to get out of the "starting block." If I can get a first line, I can usually go on from there. I believe that we must be willing to write badly, that there is a certain amount of "bad" writing inside each of us, and if we go ahead and write it, purge it from ourselves, we can then go on to the good writing. But first, we must start.
Where did you find inspiration for your newest publication, A Crazy Little Thing?
The book began about six to eight years ago when I suddenly found myself writing poems about the time I lived in Selma, Alabama, during the Viet Nam War. I was newly married, there was a war and the draft, and it was an unsettling, eventful, and yet rich time. This, of course, was in the distant past, and decades later, when the "Alabama poems" began to appear and I was writing them fast and furiously, one after the other, I knew I was onto something. The first section of the book revolves around these poems of love and craziness and the war, and the balance continues with poems about love in all its manifestations—and all its fabulous craziness.
Do you remember your first piece of writing? How have you evolved creatively since?
I first began writing rhyming, very metered poems and still have some of those in my possession. They were immature poems, of course. I was very young. Still, I think there was a certain spark in each, and I loved the rhyming, the sound, and the meter. And while I write free verse now, the sound of the poem is still important to me. And, of course, I write of many different subjects, whatever is going on in my life, whatever is going on in the world. I consider my poems now to be a "figuring out" of what I think and how I feel.
What is your favorite book and why?
Oh, I have so many favorites! In regards to poetry, I must say Mary Oliver's New and Selected Poems, both Volumes One and Two—because the poems in these books get into your body. They speak to you and inspire you. I must also mention Julia Cameron's The Right to Write and The Sound of Paper. These are books that tear me apart—I want to keep reading them as they are so inspiring, but at the same time, I want to stop reading them because they make me so hungry to write—and this is a very good place for a writer to find herself.
Are you working on anything currently?
I am working on a novel as well as a non-fiction book about writing. In addition, I am always writing poems, and very soon will be working on a new collection.
What advice would you give aspiring authors?
I would encourage new writers to read, read, read, read. Try out many different writers and find those that speak to you. Read poems or stories or novels first for enjoyment, and then read them again to see what the author is doing, how she strings together words and sentences, paragraphs and chapters. Be spongy and absorb all you can. Then read some more and write, write, write. Don't worry about perfection. Write for fun, for the love of it, and try to find the times when the white hot writing comes to you. Live for those times. One last suggestion: seek out the company of other writers, those who are on the same path as you. They are your tribe, and in their company, you will find encouragement and understanding, and you will become a better writer.
Is there anything else you would like to add?
Let me say that this interview has been a pleasure. I am grateful for the thought-provoking questions, and for Wayne State College Press publishing A Crazy Little Thing. I hope its readers will find poems to enjoy, and perhaps a little inspiration to write their own.
---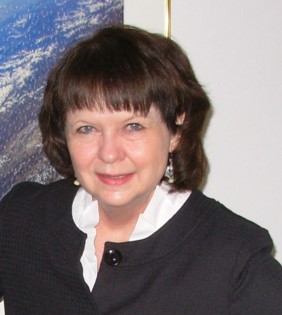 Lucy Adkins grew up in rural Nebraska, attended the University of Nebraska and received her undergraduate degree from Auburn University at Montgomery. Her MFA in Creative Writing is from the University of Nebraska at Omaha. She is a writer of poetry, fiction, and non-fiction. Her poetry has been published in many journals and anthologies, and her chapbooks include One Life Shining: Addie Finch Farmwife from Pudding House Press, and Two-Toned Dress, which was the winner of a Blue Light Press Poetry Prize and the 2021 Nebraska Book Award for Poetry. Her first full-length poetry collection, A Crazy Little Thing, is from Wayne State College Press. Lucy has also co-authored two non-fiction books, Writing in Community and TheFire Inside: A Companion for the Creative Life. She was named co-winner of the Lincoln 2020 Mayors Arts Award for Excellence in the Literary Arts.