In a Good Time by Mark Sanders
Praise for In a Good Time
Sanders is a poet attuned to the sustaining mysteries of the places we call home, as well as the graces and frailties of the human heart, and In a Good Time only extends his considerable range. It is a book of midnight moments and dry seasons, of the inexorable passing of years, of the ways we grow old and our bodies fail—and even so, with "a lucky hour" here or there, we might grow into our best selves.
—Joe Wilkins, author of Fall Back Down When I Die and When We Were Birds
Here is an unblinking eye we can trust, a voice we can believe when Mark Sanders says: "Loveliness endures, even in grief. / Loss felt is never really loss but keeping." Our work, like his, may well include close observation of life and its ghosts.
—Marjorie Saiser, author of The Woman in the Moon
Blessedly, Mark Sanders' poetry will never leave the local, Nebraska or Texas or while traversing the world itself. Sweeping the leaves from his porch, the poet invites us into his house full of the ghosts of childhood, of orchards and tractors. The hands of the watch remain fixed, allowing us a delicious, intimate consolation together of all that was lost, all preserved. In a Good Time was written for me and for you, too.
—Glenna Luschei, benefactor of the Glenna Luschei Endowed Editorship
and Fund for Excellence at Prairie Schooner and the African Poetry Prize
Thank goodness for the straight talk of Mark Sanders' expansive poetry. His work is plumb, level, and square—so well-wrought and aesthetically right that the lyric narrative leans into you like an old friend. You rightly feel, when reading him, that his "fingers lie upon the pulse of our days." You cannot limit this poet's work to the Great Plains—it is often anthologized as such—for his poetry is the poetry of endless possibilities. And though age is ever upon us all, you connect, yeah Lord, you connect with the Old Man persona of several poems who has "the map to where spirits go" and knows "there's the countryside, flat and treeless, the horizon, the horizon, the horizon." This book feels like the America you want to go on and on, and you will want to read it again and again.
—Jim Barnes, author of Sundown Explains Nothing: New and Selected Poems

Winner of Western Writers of America: 2020 Spur Award
Best Western Poem: "Three Kinds of Pleasure" In a Good Time by Mark Sanders

Winner of Nebraska Center for the Book: 2020 Book Awards Competition
Poetry Honor: In a Good Time by Mark Sanders
---
About the Author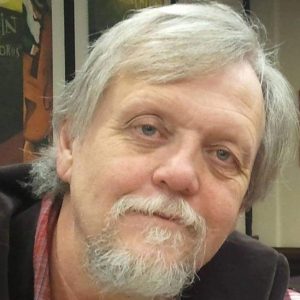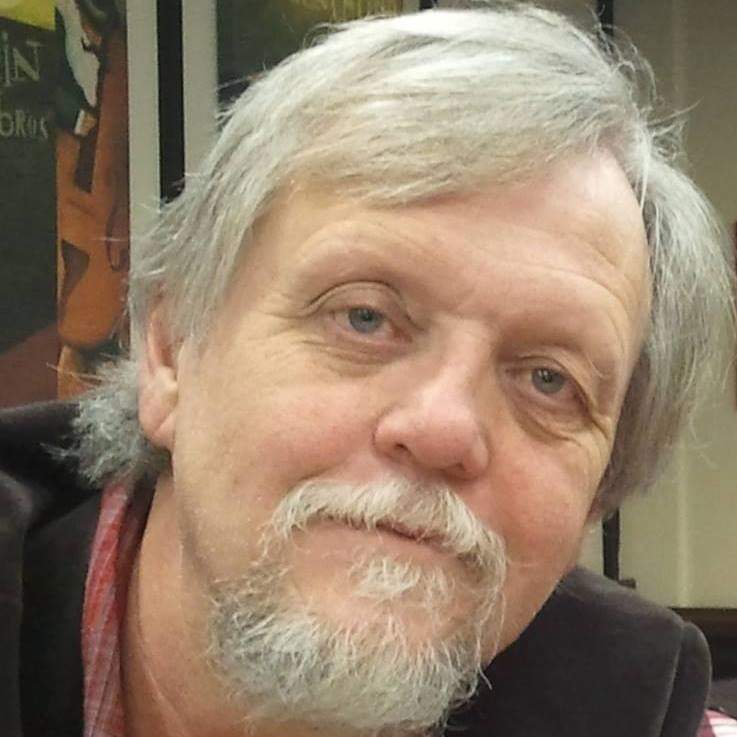 Mark Sanders is a Nebraska native, born in Creighton and raised on the eastern rim of the Sandhills at Ord. He has taught at schools and colleges in Nebraska, Missouri, Oklahoma, Idaho, and Texas. Among his books of poetry, Landscapes, with Horses (2018) was awarded the 2019 Western Heritage "Wrangler" Award from the National Cowboy and Western Heritage Museum. His edited works include A Sandhills Reader: 30 Years of Great Writing from the Great Plains and The Weight of the Weather: Regarding the Poetry of Ted Kooser, both recipients of the Nebraska Book Award, in 2016 and 2018 respectively. In 2007, he was awarded the Mildred Bennett Award for fostering Nebraska's literary heritage. He is currently Associate Dean of the College of Liberal and Applied Arts at Stephen F. Austin State University at Nacogdoches, Texas, where he and his wife Kimberly Verhines operate a small farm.
In a Good Time
Mark Sanders
Perfect Paperback: 98 pages
WSC Press (2019)
ISBN-13: 978-1732027534