Evening All of a Sudden by David Wyatt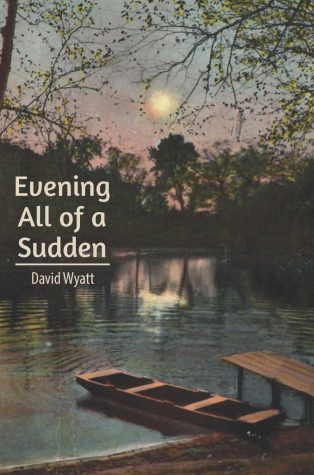 The poems in David Wyatt's Evening All of a Sudden tremble with a solemn, introspective rhythm, complementing the collection's echo of spirituality without dogma, where a crow or an ant is as much a man as a man, where God is as likely to be found in a creature as on the barstool next to us. The world can be welcoming, indifferent, or downright bitter, and this collection covers the spectrum with a casual humility only obtained through a lifetime of well-pondered experience. Evening All of a Sudden is steady and almost unnervingly human, mirroring the resilient acceptance of the poet. Some of the poems are narrative, others concisely lyrical, most a rebellious blend, but almost all share an enduring nostalgia for the illusion of youth, for a shifting generational landscape, for a time when children were taught to wave to strangers.
Praise for Evening All of a Sudden
David Wyatt's poems are as much about language—its consolations and fractures, its endless utility and absurdity—as they are about trees, rain, mercy, dogs, and death, those "Discoveries made along dull ground" that coruscate into existential riddles and gnomic koans. Socrates and Rilke share strophes here with cafes and hotels, palm readers and blackbirds nested in interlaced clauses easy to read but hard to diagram. Yet for all the wry subtlety of these sidelong philosophies, one turns the corner of page after page to revelatory vistas of a world brimming with flotsam worth seeing again, "Given the object could be something / Slender and pulsing, stalk-legged, prayerful, / Grafted also from the Milky Way."
–Todd Robinson, author of Mass for Shut-Ins
About the Author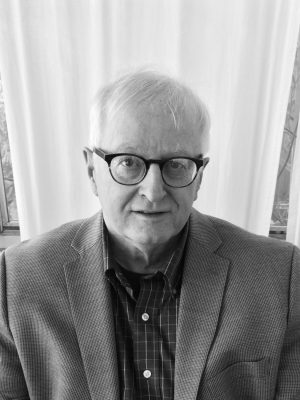 David Wyatt was born in Southern California a year before the end of World War II, spending his childhood and early twenties in the Golden State, an agricultural and horticultural paradise well into the Fifties. Before and after time in the US Army in the mid-Sixties, Wyatt attended San Diego State, the University of Nebraska, Omaha, and the University of Oregon, where he held a graduate teaching fellowship in creative writing. He has also lived in Illinois, Long Island and Seattle, working (and not working) various jobs. He has been employed at UNO's Criss Library since 1996. Wyatt was awarded a Distinguished Merit Fellowship from the Nebraska Arts Council in 2006, and won the inaugural Loraine Williams Poetry Prize from The Georgia Review in 2013. He has published poems in ABZ, The Christian Science Monitor, Prairie Schooner, Natural Bridge, The Georgia Review, Chiron Review, The Cafe Review, Omaha Magazine and Poetry East. His first full-length collection of poetry, Gathering Place, was published in 2016. He lives in Lincoln with his wife, Susan.
Evening All of a Sudden
David Wyatt
Perfect Paperback: 72 pages
WSC Press (2022)
ISBN-13: 978-1737924135