Plains Writers Series: Nov. 21, 2019
Lisa Fay Coutley, Trey Moody, & Kiara Letcher
Wayne State College's Language and Literature Department, the School of Arts and Humanities and the WSC Press are pleased to hold this fall's Plains Writers Series on Thursday, November 21, 2019. The Plains Writers Series is held several times a year to bring attention to the prose and poetry of Great Plains writers through reading and interacting with area audiences.
This Plains Writers Series will highlight Lisa Fay Coutley, Trey Moody, and Kiara Letcher. The readings will begin at 2 p.m. in the lounge on the second floor of the Humanities Building at Wayne State College.
ABOUT THE READERS: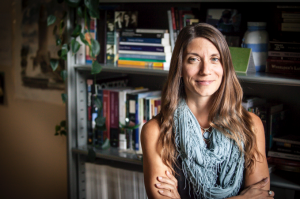 LISA FAY COUTLEY is the author of tether (Black Lawrence Press, forthcoming 2020), Errata (Southern Illinois University Press, 2015), winner of the Crab Orchard Series in Poetry Open Competition Award, and In the Carnival of Breathing (Black Lawrence Press, 2011), winner of the Black River Chapbook Competition. Her poems have been awarded fellowships from the National Endowment for the Arts and the Sewanee Writers' Conference, a Rona Jaffe scholarship to the Bread Loaf Writers' Conference, and an Academy of American Poets Levis Prize. Recent poetry appears in AGNI, Los Angeles Review, Missouri Review, Narrative, and Pleiades. Recent prose appears in Black Warrior Review, Brevity, Cincinnati Review, Passages North, and Prairie Schooner. She is an Assistant Professor of Poetry & Creative Nonfiction in the Writer's Workshop at the University of Nebraska at Omaha, where she advises the student-run journal and coordinates the fall reading series.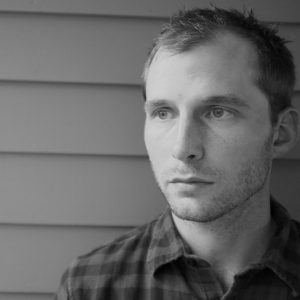 TREY MOODY was born and raised in San Antonio, Texas. His first book, Thought That Nature (Sarabande Books, 2014), won the Kathryn A. Morton Prize in Poetry. His poems have appeared or are forthcoming in The Believer, Conduit, Ecotone, Gulf Coast, and New England Review. He teaches at Creighton University and lives with his daughter in Omaha, Nebraska.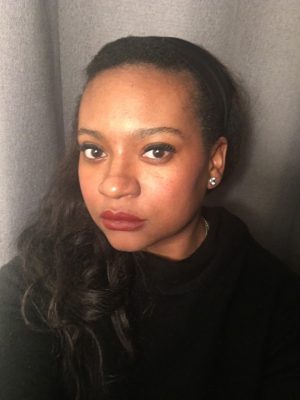 KIARA NICOLE LETCHER is poet who currently resides in Omaha, Nebraska. She received her MFA from The University of Nebraska at Omaha in 2014. Her chapbook Scream Queen was released October 2019 through The Orchard Street Press. She has also appeared in Green Mountains Review, Plainsongs Magazine, Stone Highway Review, New Bile, Pismire, Villainess Press and Quiet Diamonds.