Songs from Our Summer by Max McElwain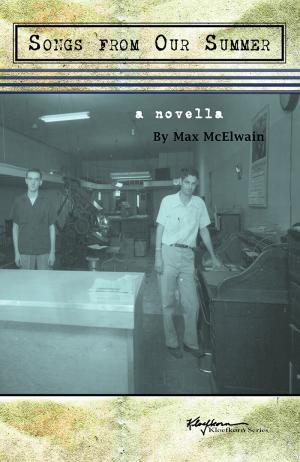 In the midst of a prolonged mid­ life crisis, defeated by failed romance and a hard drinking, vagabond newspaper career, Jack McCargil seeks refuge in his Iowa hometown. There, he reluctantly agrees to edit the Finewood Bureau, a family owned weekly when the teen-aged Jack wrote editorial columns and sports in the 1960s. In 2002, the newspaper is owned by the Omaha World Herald. With the help of office manager Glenda Kelly, a widowed, salty single mom with a curious job on her resume, Jack discovers what corporate ownership means for small newspapers and their communities when high school senior Rose Straher sues the Finewood school district for requiring her to sing the Lord s Prayer at graduation. The events that follow incite a media circus involving Rose s mom (Finewood s only baker), Jack s mom and dad, a popular local preacher, a future U.S. Congressman . . . and Bill O Reilly, among others. Songs from Our Summer shows the underestimated complexity of social relations in small towns. It's about guilt and redemption, remorse and recovery, and perhaps, second chances.
Songs from Our Summer is the fourth book in the Kloefkorn Series published by the WSC Press.
Songs from Our Summer
Max McElwain
Perfect Paperback: 114 pages
WSC Press; 1st edition (October 1, 2010)
ISBN: 978-0982382837
$12.00