Connecticut Shade by Timothy Black
Hang on for a minute...we're trying to find some more stories you might like.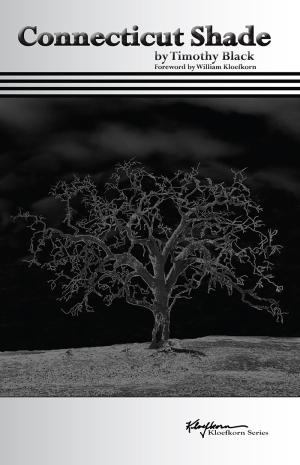 "Tim Black's Connecticut Shade is a 21st Century meta-Howl. Written as an antidote for writer's block, it unleashes an interior satirical rampage through the drug-afflicted, sex-crazed American Dream gone sour. An assault on hollow materialism, it is also an attempted re-unification of the schizoid American psyche. Like William Carlos Williams' Paterson, this book is about the microcosm of the disillusioned, disassociated individual as well as the macrocosm of our fragmenting culture of vanity and greed. It is a funny and deadly serious quest for a path of unflinching honesty that can lead to deeper values. Black holds nothing back. If you're a fan of political correctness, then stop and back away from the text. otherwise, fasten your seat belts, buckle your chin straps, and get ready for a ride you'll not easily forget."
—Jim Peterson, author of Paper Crown
Connecticut Shade is the first book in the Kloefkorn Series published by the WSC Press.
Connecticut Shade
Timothy Black
Perfect Paperback: 96 pages
Second edition (Feb. 26, 2010)
ISBN: 978-0976651376
$12.00