A Crazy Little Thing by Lucy Adkins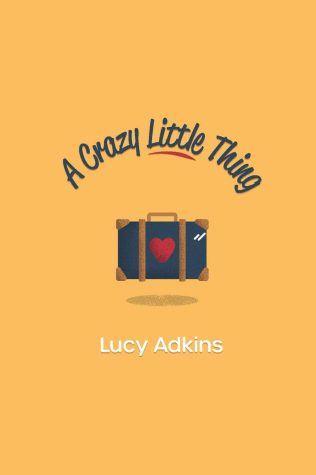 This book is a series of poems about love in its many manifestations, including sections on a love relationship during the time of the VietNam War, love and "trouble," and love in later life.
Praise for A Crazy Little Thing
Poems you can move to, that will catch you up in their current, and carry you far out into your own memory of want, these are the kinds of poems that Lucy Adkins delivers. The voice is so strong you can hear and smell it—from the flesh of a rattlesnake laid on the hood of a hot engine, to sweat, blues, the neighbors' dialect, and the crack of violence on an Alabama bridge.
A Crazy Little Thing is a vehicle driven at life's top speed where the poet is coupled not only to her partner but to the people around her and the wild tension of a country at war.
These poems give a window into what it means to be connected, to move through life trusting that nothing will break or maim your love for that one person. Yes, it's a love story, though I don't want to call it that. It is so much more.
—Amy Plettner, Author of Undoing Orion's Belt and Points of Entry.
The poems in A Crazy Little Thing have, in the words of William Carlos Williams, "ground sense," which he believed necessary to true art. They are grounded in the empirical world, in the concrete particularity of what might be called an ordinary life—in which the extraordinary is repeatedly discovered. Their earthiness requires a winter landscape to include "a good dog/ to generate a little yellow in the snow." These poems abound with evocative images, intelligence, and fresh language. You'll find nothing coy here, no trendy obscurity, nothing up the sleeve. This collection is reader-friendly in the best sense of the term. Lucy Adkins has written an extraordinarily collection.
–William Trowbridge, Missouri Poet Laureate, 2012-2016
About the Author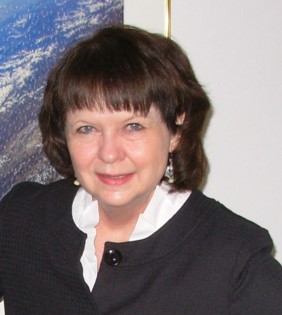 Lucy Adkins grew up in rural Nebraska, attended the University of Nebraska and received her undergraduate degree from Auburn University at Montgomery. Her MFA in Creative Writing is from the University of Nebraska at Omaha. She is a writer of poetry, fiction, and non-fiction. Her poetry has been published in many journals and anthologies, and her chapbooks include One Life Shining: Addie Finch Farmwife from Pudding House Press, and Two-Toned Dress, which was the winner of a Blue Light Press Poetry Prize and the 2021 Nebraska Book Award for Poetry. Her first full-length poetry collection, A Crazy Little Thing, is from Wayne State College Press. Lucy has also co-authored two non-fiction books, Writing in Community and TheFire Inside: A Companion for the Creative Life. She was named co-winner of the Lincoln 2020 Mayors Arts Award for Excellence in the Literary Arts.
A Crazy Little Thing
Lucy Adkins
Perfect Paperback: 80 pages
WSC Press (2022)
ISBN-13: 978-1737924159