Plains Writers Series – November 18, 2021
Richard Robbins
Wayne State College's Language and Literature Department, the School of Arts and Humanities and the WSC Press are pleased to hold this fall's Plains Writers Series on Thursday, November 18, 2021. The Plains Writers Series is held several times a year to bring attention to the prose and poetry of Great Plains writers through reading and interacting with area audiences.
This Plains Writers Series will feature Richard Robbins, author of Body Turn to Rain: New & Selected Poems, published by Lynx House Press in 2017. The readings will begin at 2 p.m. in the lounge on the second floor of the Humanities Building at Wayne State College.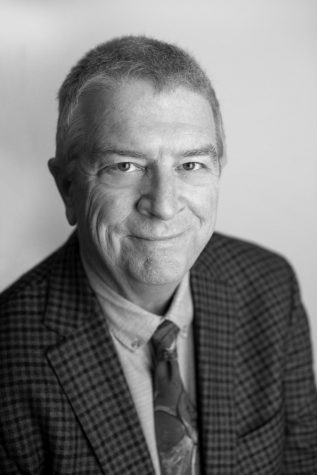 RICHARD ROBBINS has published six books of poems, most recently Body Turn to Rain: New & Selected Poems, which Lynx House Press released in 2017. He has received awards from The Loft, the Minnesota State Arts Board, the National Endowment for the Arts, and the Poetry Society of America. From 1986-2014, Robbins directed the Good Thunder Reading Series at Minnesota State University Mankato, where he recently retired from the creative writing program.

Plains Writers Series
Poetry by Richard Robbins
November 18 @ 2 p.m. CST.