First Pony Out by Samuel Stenger Renken
Praise for First Pony Out
First Pony Out takes us on a journey across the dry landscape of the past and present-day West, from poems paying homage to the Natives who once inhabited this land, their conflicts with whites, stories from the crossing wagon trains, to tourists on horseback and trail rides, while the Pony Express runs through it all. Renken's eye for detail and his creative use of language show us the myth, history, and reality of the West, helping us grasp how people connect to place (Margin Notes…), and Camouflaged Hunters with its vivid descriptions of shooting and skinning a buck. Bison, rattlesnakes, rowdiness, cowboys, and bronco-riding of old days and now are here, too, as well as keyboards and students in a classroom. In poems both tender and tough, we ride along with Renken, galloping like the wind in Wyoming.
—Twyla M. Hansen, Nebraska State Poet 2013-2018, Author of Rock • Tree • Bird
---
About the Author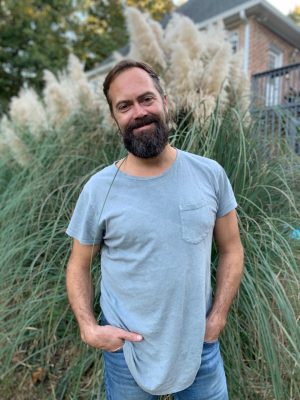 Samuel Stenger Renken received his BA at Nebraska Wesleyan with the late great Bill Kloefkorn, an MA at Clemson with Keith Lee Morris, and an MFA in Wyoming with H.L. Hix. This is his second collection of poetry. He is currently Managing Director of Consolidated Planning Atlanta.
First Pony Out
Samuel Stenger Renken
Perfect Paperback: 118 pages
ISBN-13: 978-1732027541
WSC Press (October 20, 2020)