MINI INTERVIEW: Barbara Schmitz
Interviewed by Sharon Cole
How did your latest book, What Bob Says (Some More), come about?
I wrote the first Bob poem at the Elkhorn Cabin with my writing buddies—Cabin Girls—we meet once a season at Kehm's beautiful cabin on the Platte, write, often Lucy Adkins gives us prompts, read, discuss, eat, drink some wine—for a day and a half. I wrote the first poem "Bob Says" there and Shelly Geiser recognized it and soon the "Girls" were asking for more and encouraging me. After the first "Bob" book was a hit—my best seller!—Shelly suggested an expanded edition (Pudding House who first did it no longer existed) with drawings. I'm good at assignments so I did it and asked Michael Lynch for drawings—they are so wonderful—"literary" drawings with words in all of them!
How did you and Bob meet?
Bob and another guy paged our dorm the last night of the semester—finals were over—my parents were coming to take me home the next day. They asked if any girls would like to go to a party—a 13 kegger out in a cornfield. I was sent to the lobby to look the guys over by my friends. When we saw each other, time stopped, there were sparkles in the air, and a voice inside me said, "Oh, there you are!"
What is your most favorite memory of Bob?
Favorite memory of Bob would be the morning of the day our son was born—I was still in labor after all night and he ate a huge breakfast while I watched—then opened the blinds and said, "Today our baby will be born!"
What is your favorite quirk about Bob? Your least favorite?
Favorite—his kindness; least favorite—his talking!
What has been your biggest accomplishment, or what are you most proud of in regards to your teaching career?
I never thought I'd ever get a book out—I have five I think. Teaching—trying to connect with all students even those who bragged about never reading a book. I just learned somehow to love them.
If you hadn't become a writer or a teacher, what do you think you would've done for work?
I don't know—thought about journalism… Maybe I would have been a nun!
Do you have any words of wisdom or advice for aspiring writers? How about aspiring teachers of writing?
Aspiring writers—It's not a race. Work as hard as you can to make your work the best you can—don't give up. Teachers—look for what's good in the writing and encourage that!
---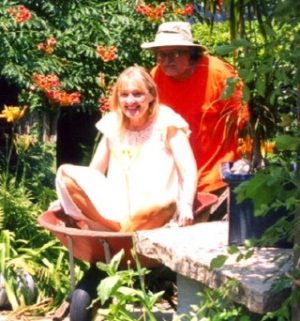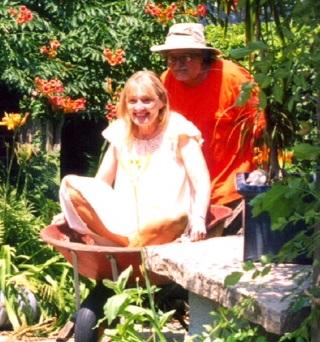 Barbara Schmitz is Emeritus Instructor of English at Northeast College where she taught writing and literature for thirty years and founded the Visiting Writers Series. Her latest books are What Bob Says (Some More)(WSC Press),  Always the Detail (SFA University Press) which won Honor Book in Poetry from the Nebraska Center for the Book 2015; Path of Lightning: A Seeker's Jagged Journey (Pinyon Publishing); and How Much Our Dancing Has Improved (Backwaters) winner of the 2005 Poetry Award from Nebraska Center for the Book. Her work appeared in six poetry anthologies in 2017 including Nebraska Poetry: A Sesquicentennial Anthology and Nasty Women. Just Outside is forthcoming from Sandhills Press. She is the grandmother of Makena, lives with husband Bob in Norfolk, and considers herself The Poet of Highway 81 on whose banks she has written for forty years.