Plains Writers Series – April 25th & 26th, 2018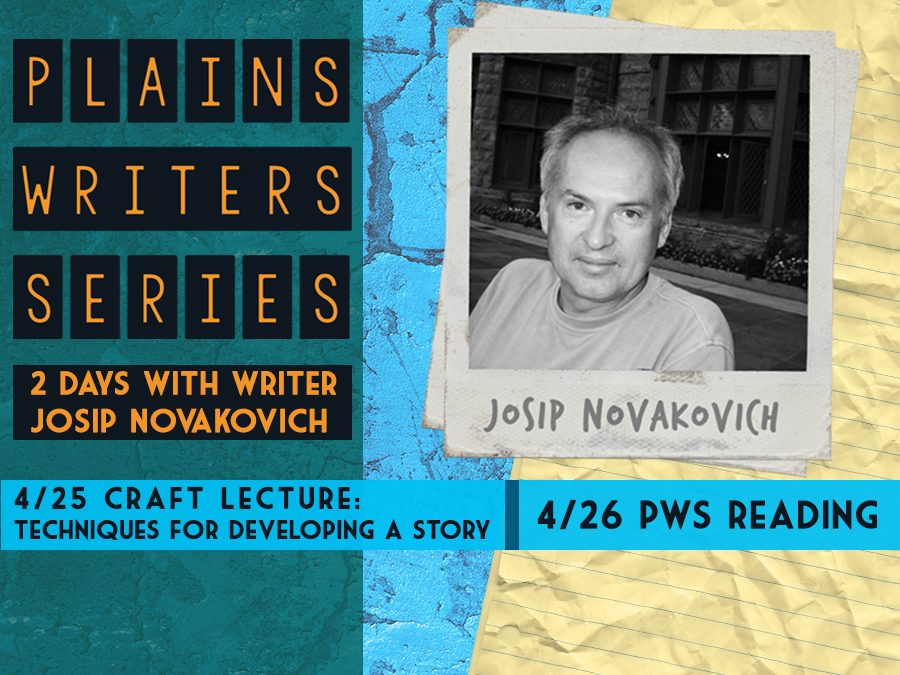 Wayne State College's Language and Literature Department, the School of Arts and Humanities and the WSC Press are pleased to hold this spring's Plains Writers Series on Wednesday, April 25th, and Thursday, April 26th. This 2-day event will highlight the writer Josip Novakovich. The craft lecture on developing stories will begin at 7pm on Wednesday and the author reading will begin at 2pm on Thursday. Both events will be in the lounge on the second floor of the Humanities Building at Wayne State College.
Following the author reading on Thursday will be the Lucky 13 Fiction Slam. The slam will be held at the Max Bar and Grill in downtown Wayne, NE starting at 7:00 pm, with registration and prelims starting at 5:00 pm. If anyone would like to participate in the slam they will need 2 original short stories and $5 for registration at the door. All events are free and open to the public.
ABOUT THE AUTHOR:
Josip Novakovich emigrated from Croatia to the United States at the age of 20. He has published a dozen books, including a novel, April Fool's Day (in ten languages), five story collections (Infidelities, Yolk, Salvation and Other Disasters, Heritage of Smoke, and Tumbleweed) and three collections of narrative essays as well as two books of practical criticism. His work was anthologized in Best American Poetry, the Pushcart Prize and O. Henry Prize Stories. He has received the Whiting Writer's Award, a Guggenheim fellowship, the Ingram Merrill Award and an American Book Award, and in 2013 he was a Man Booker International Award finalist. He teaches creative writing at Concordia University in Montreal.
SCHEDULE:
Plains Writers Series (Day 1)
Craft Lecture: Techniques for Developing a Story
Lecturer: Josip Novakovich
April 25th, 2018 @ 7pm
Humanities lounge – Wayne State College
Plains Writers Series (Day 2)
Author reading: Josip Novakovich
April 26th, 2018 @ 2pm
Humanities lounge – Wayne State College
Lucky 13 Fiction Slam
April 26th, 2018 @ 7pm
The Max Bar & Grill – Wayne, Ne