In a House Made of Time by William Kloefkorn & David Lee
Hang on for a minute...we're trying to find some more stories you might like.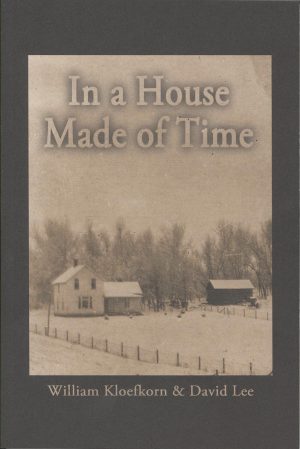 William Kloefkorn has published more than twenty collections of poetry, among them Alvin Turner As Farmer and Drinking the Tin Cup Dry. His work has appeared in periodicals including Prairie Schooner, Harper's, and North American Review. He was an emeritus professor of English at Nebraska Wesleyan in Lincoln and served as the Nebraska State Poet. David Lee was Utah's first poet laureate, and is the author of fifteen volumes of poetry, including So Quietly the Earth, Driving & Drinking, and News from Down to the Cafe. A former seminary candidate, semi-pro baseball player, and hog farmer, he has a Ph.D. concentration in John Milton and taught at Southern Utah University for three decades.
In a House Made of Time
William Kloefkorn & David Lee
Perfect Paperback: 120 pages
Logan House; First edition (July 20, 2010)
ISBN-13: 978-0976993551