Plains Writers Series – Dec. 7th 2017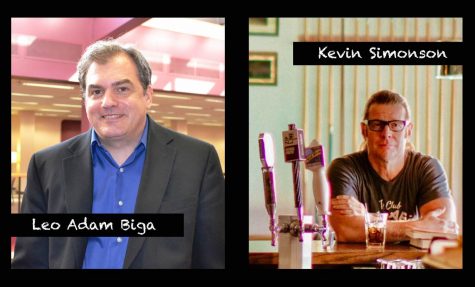 Wayne State College's Language and Literature Department, the School of Arts and Humanities and the WSC Press are pleased to hold this fall's Plains Writers Series on Thursday, December 7th, 2017. The Plains Writers Series is held several times a year in an attempt to bring attention to the prose and poetry of local Great Plains writers through reading and interacting with area audiences.
This Plains Writers Series will highlight Leo Adam Biga, author of Alexander Payne: His Journey in Film, and Kevin Simonson, editor of Conversations with Hunter S. Thompson. The writers will talk about their latest books in the lounge on the second floor of the Humanities Building at Wayne State College at 2:00 pm.
Following the Plains Writers Series will be the Lucky 13 Fiction Slam. The slam will be held at the Max Bar and Grill in downtown Wayne, NE starting at 7:00 pm, with prelims and registration starting at 5:00 pm. If anyone would like to participate in the slam, they will need 2 original short stories and $5 for registration at the door. All events are free and open to the public.
ABOUT THE READERS:
Leo Adam Biga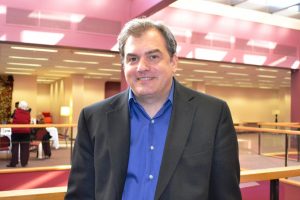 Author-journalist-blogger Leo Adam Biga resides in his hometown of Omaha, Nebraska. His articles appear in various newspapers and magazines as well as on his popular blog, leoadambiga.com, and Facebook page, My Inside Stories. He was also the 2015 recipient of the Andy Award for international journalism from his alma mater, the University of Nebraska at Omaha. That grant supported his reporting mission to Uganda and Rwanda, Africa in the company of professional world boxing Terence Crawford of Omaha and Pipeline Worldwide director Jamie Nollette. Biga is the author of several books, including Alexander Payne: His Journey in Film, now available in a second edition, and Crossing Bridges: A Priest's Uplifting Life Among the Downtrodden. His latest book is Nebraska Methodist College at 125: Scaling New Heights – a history of the Omaha-based college of nursing and allied health.
In the 1990s, the author's film passion and film journalism merged in the figure of Alexander Payne, the Oscar-winning moviemaker from Omaha. Biga has collected his extensive journalism about the writer-director into the book, Alexander Payne: His Journey in Film. The book is based on primary interviews Biga conducted with Payne and many of his collaborators.
Currently, the writer is developing the Nebraska Screen Heritage Project as a multimedia celebration of native Nebraskans in the film and television industry. He is also developing a book about Omaha's Black Sports Legends.
Kevin Simonson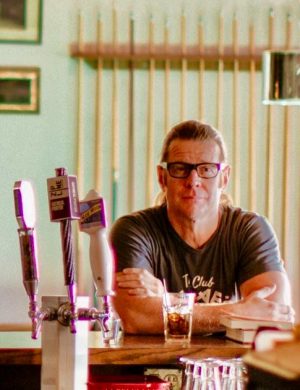 Kevin P. Simonson interviewed Hunter S. Thompson, the legendary inventor of "Gonzo" journalism, for The Village Voice, SPIN, Hustler, the Aspen Daily Times, and his book "Conversations with Hunter S. Thompson" was a Nonfiction Bestseller at "Book Soup" (Hollywood's largest independent bookstore). Simonson has also written for Rolling Stone, Boys' Life, and Thrasher. Last year, Hustler published Simonson's controversial interview with novelist Kurt Vonnegut in which he called Bob Dylan "the worst poet alive" and the story was picked up by The New York Post, Esquire, and Entertainment Weekly.