Judas Goat 2016-2017 "50th Anniversary Edition"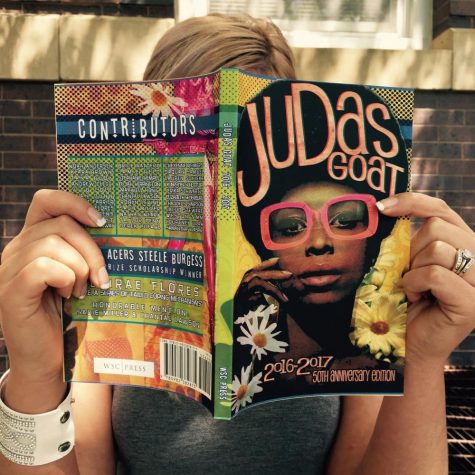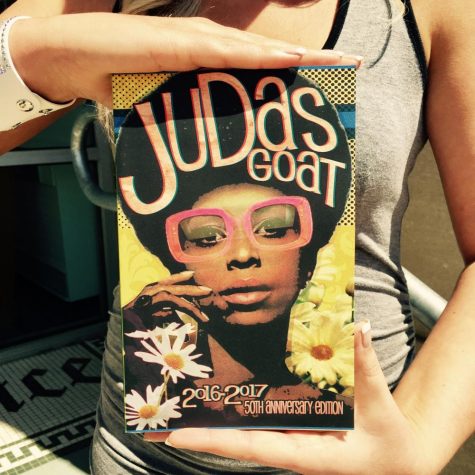 The Judas Goat is a literary magazine which features the poetry, short fiction, creative non-fiction, and artwork of Wayne State students. The magazine is edited by students and published annually in the spring by the WSC Press. The senior editor for the 2016-2017 Goat was Tana Buoy. The cover was designed by Sharon Cole.
Here's a list of this years contributors: Noah Andersen, Kyara Brown, Tana Buoy, Andrew Clegg, Vito Cole, Sean Patrick Dunn, Mikala Rose Farrier, Desirae Flores, Erin Gibbens, Holli Gist, Kaylee Hathaway, Brice Hattery, Jamie Held, Stephanie Michele Hempel, Elijah Herrington, Maxwell Jakob Honig, Chantal Rae Lawson, Robyn Levine, Sadie Miller, Nate Neary, Taylor Lynn Penn, Derek D. Pufahl, Cheyenne Ilene Reimers, DaQuan Samuel, Lauren Schieke, Kjersten Schuttler, Erika Alice Schwartz, Elizabeth Sederburg, Thadd Simpson, Jacob Stewart, Weston Timm, Courtney Upah, & Samantha Vraspir.