It's as Good Here as it Gets Anywhere
by Greg Kosmicki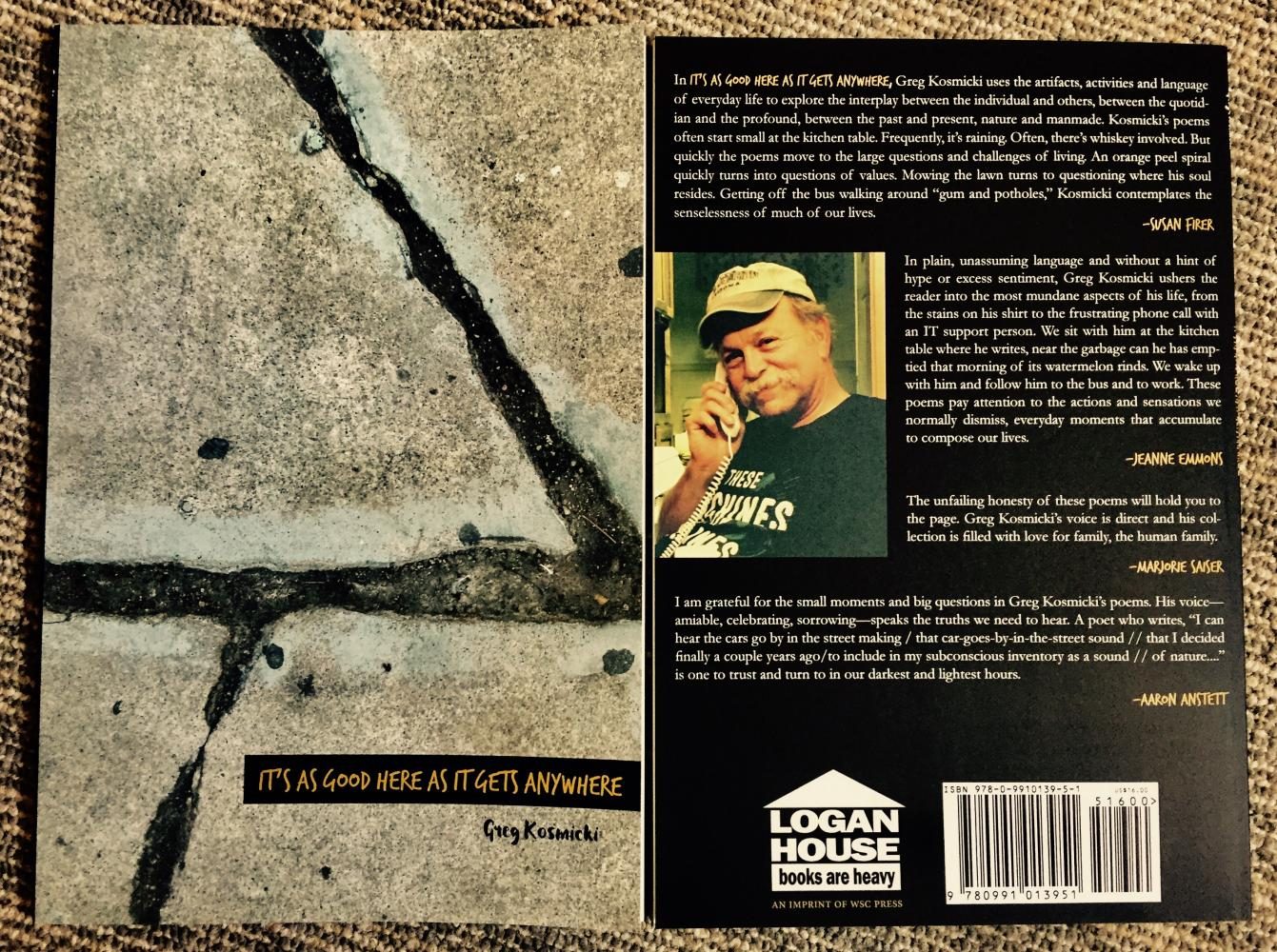 In plain, unassuming language and without a hint of hype or excess sentiment, Greg Kosmicki ushers the reader into the most mundane aspects of his life, from the stains on his shirt to the frustrating phone call with an IT support person. We sit with him at the kitchen table where he writes, near the garbage can he has emptied that morning of its watermelon rinds. We wake up with him and follow him to the bus and to work. These poems pay attention to the actions and sensations we normally dismiss, everyday moments that accumulate to compose our lives. Kosmicki depicts two worlds: the social and physical machine we have engineered and must inhabit, feeling alienated and lost, and the authentic natural world one longs for, which is ancient and enduring. The geese are not lost, he writes. The poet leads us out onto his deck at night, where he communes with raccoons and possums drawn to the food and water he has left for them in the yard. As he feeds the discards to birds and animals, Kosmicki offers up to us, with startling generosity, the cast off details of one particular life. But no one could fail to recognize oneself here.
These poems are universal, capturing what it feels to live, minute by minute. And they remind us that the minutes are all we have, are as good as it gets, because death is a certainty. We are all riding the same bus, crossing the River Styx. These are not poems about heartbreaking loss (notwithstanding the powerful ones about the death of a brother). Kosmicki s focus is on the routine intersections with people and things that take on significance in the light of our inevitable death. The continuous strip of orange peel the poet throws into the garbage leads into an elegy for a co-worker. It is easy to discard those things that seem trivial; yet out of those our lives are made. Each moment is momentous. These remarkable poems cause us to ask, with the poet, why could I have ever let/ even a second go by without weeping/ for joy that I had it…?       -Jeanne Emmons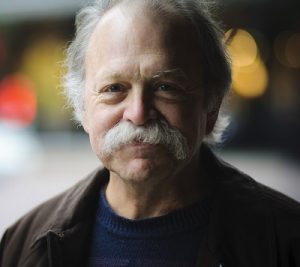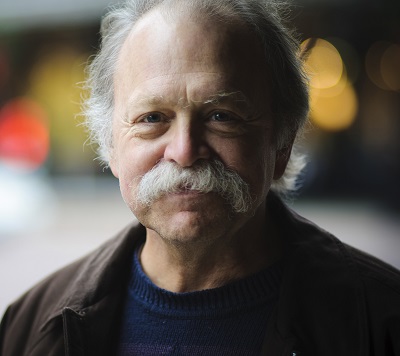 GREG KOSMICKI is a poet and retired social worker who lives in Omaha, Nebraska. He founded The Backwaters Press in 1997, which he now serves as Editor Emeritus. Greg's poetry has been published in numerous magazines since 1975, both print and online, Some of his earliest publications were in Poetry NOW in 1975 and Paris Review, in 1977. Greg has continued to publish poems in literary journals including Briar Cliff Review, Chiron Review, Cimarron Review, Connecticut Review, Cortland Review, Dacotah Territory, Green Hills Literary Lantern, New Letters, Nimrod, Paris Review, Poetry East, Poetry NOW, Rattle, Smoking Poet, SolsticeLitMag, Paddlefish, and Windless Orchard. He received artist's fellowships for his poetry from the Nebraska Arts Council 2000 and 2006. He is the author of four books and 8 chapbooks of poems. Two of the poems from his book from Word Press, Some Hero of the Past, and one poem from his chapbook from Pudding House Publications, New Route in the Dream, have been selected by Garrison Keillor and read by him on The Writer's Almanac on Minnesota Public Radio. His newest book, It's as Good Here as it Gets Anywhere, was published in November 2016 by Logan House/WSC Press. A new collection, Leaving Things Unfinished: Forty-some Years of Poems is due out in 2017 from Sandhills Press.