PWS Nov. 20th, 2014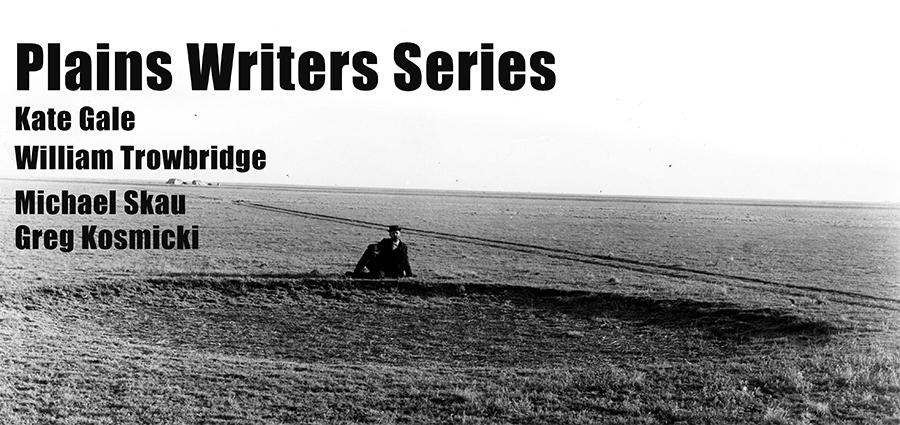 Wayne, Nebraska, Wednesday, October 22, 2014― Wayne State College's Language and Literature Department, the School of Art and Humanities and the WSC Press are pleased to hold this fall's Plains Writers Series on Thursday, November 20, 2014. The Plains Writers Series is held several times a year in an attempt to bring attention to the prose and poetry of local Great Plains writers through reading and interacting with area audiences.
This fall's Plains Writers Series will highlight four authors: Greg Kosmicki, Michael Skau, Kate Gale and William Trowbridge. The authors will share selected pieces of their recent works in the lounge on the second floor of the Humanities Building at Wayne State College at 1:00 pm and again at 2:00 pm.
1:00 pm – Greg Kosmicki and Michael Skau
2:00 pm – Kate Gale and William Trowbridge
Following the Plains Writers Series will be Poetry Slam XXXII. The poetry slam will be held at the Max Bar and Grill in downtown Wayne, NE starting at 7:00 pm, with registration starting at 6:00 pm. If anyone would like to participate in the slam they will need 4 original poems and $5 for registration at the door. All events are free and open to the public.
Join the event on Facebook!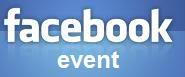 AUTHOR BIOS: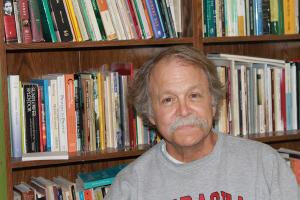 GREG KOSMICKI
Greg Kosmicki is a poet and social worker living in Omaha, Nebraska. He founded The Backwaters Press in 1997 and is currently in the process of passing the operation of the press along to others.
Greg's poetry has been published in numerous magazines since 1975, both print and online, including Briarcliff Review, Chiron Review, Cimarron Review, Connecticut Review, Cortland Review, New Letters, Nimrod, Paddlefish, Paris Review, Poetry East, Rattle, Solstice. and many others. He received artist's fellowships for his poetry from the Nebraska Arts Council in 2000 and 2006. He is the author of three books and 9 chapbooks of poems. Two of the poems from his book from Word Press, Some Hero of the Past, and one poem from his newest chapbook from Pudding House Publications in 2011, New Route in the Dream, have been selected by Garrison Keillor and read by him on The Writer's Almanac. His newest collection, Sheep can Recognize Individual Human Faces was published by Stephen F. Austin University Press in 2014.
Greg and his wife Debbie are both involved in the social work field in Omaha, are the parents of three children, and grandparents of one.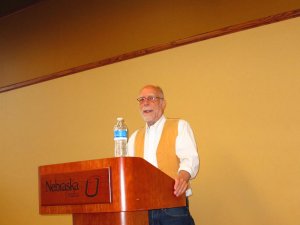 MICHAEL SKAU
Michael Skau was born and raised on the South Side of Chicago, earned his Ph. D. in English at the University of Illinois (Urbana-Champaign), and taught from 1973 to 2011 at the University of Nebraska at Omaha, where he is now emeritus professor. He studied under Allen Ginsberg, Gregory Corso, and William Burroughs at Naropa Institute (now University) and has published books of literary criticism on Corso and Lawrence Ferlinghetti. He was named Winner of the 2013 William Kloefkorn Award for Excellence in Poetry, and Wayne State College Press published his book of poems Me & God in 2014. Other poems of his have appeared in Carolina Quarterly, Northwest Review, Paintbrush, Kansas Quarterly, Laurel Review, Passaic Review, South Carolina Review, Texas Review, and Hawai'i Review, among many others.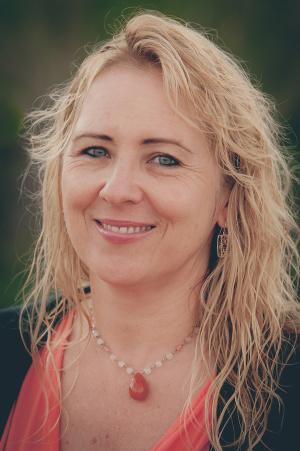 KATE GALE
Dr. Kate Gale is the Managing Editor of Red Hen Press, Editor of The Los Angeles Review and President of the American Composers Forum, Los Angeles. She teaches in Low Residency MFA programs around the country and serves on the boards of A Room of Her Own Foundation and Poetry Society of America. She is the author six librettos including Rio de Sangre, a libretto for an opera with composer Don Davis which premiered in October 2010 at the Florentine Opera in Milwaukee. Her latest books are The Goldilocks Zone (University of New Mexico Press) and Echo Light (Red Mountain Press). She is also the editor of several anthologies and blogs for Huffington Post.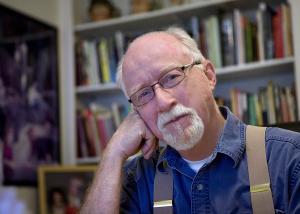 WILLIAM TROWBRIDGE
William Trowbridge's latest collection, Put This On, Please: New and Selected Poems, was published in March by Red Hen Press. His other collections are Ship of Fool, The Complete Book of Kong, Flickers, O Paradise, Enter Dark Stranger, and the chapbooks The Packing House Cantata, The Four Seasons, and The Book of Kong. His poems have appeared in more than 35 anthologies and textbooks, as well as on The Writer's Almanac and in such periodicals as Poetry, The Gettysburg Review, The Georgia Review, Boulevard, The Southern Review, Plume, Columbia, Rattle, The Iowa Review, Prairie Schooner, Epoch, and New Letters. Trowbridge lives in the Kansas City area and teaches in the University of Nebraska low-residency MFA in writing program. He is currently Poet Laureate of Missouri.
WHEN: Thursday, November 20, 2014
WHERE: Humanities Building 2nd Floor Lounge, Wayne State College / SLAM @ Max Bar & Grill
TIME: PWS @ 1:00 pm and 2:00 pm / REGISTRATION @ 6 pm / SLAM @ 7 pm
CONTACT:
Chad Christensen
WSC Press
402-375-7118
[email protected]
wscpress.com