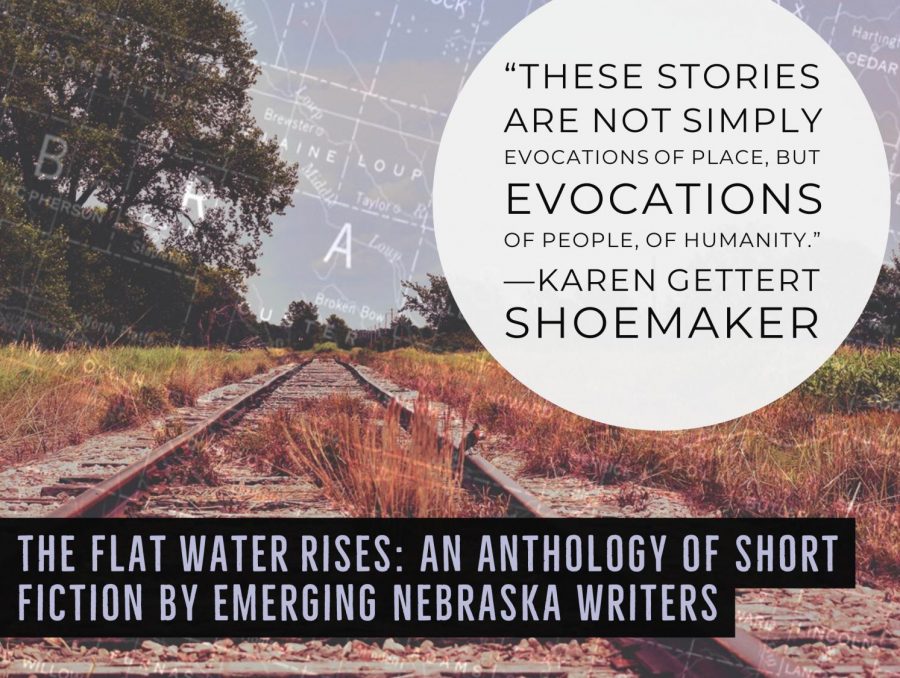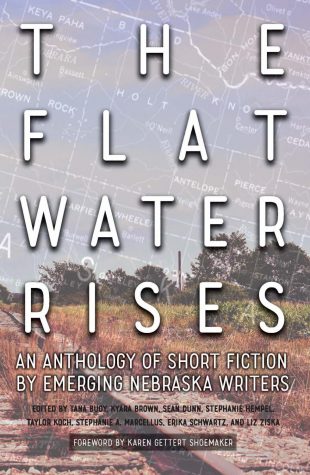 The Flat Water Rises: An Anthology of Short Fiction by Emerging Nebraska Writers was envisioned by a team of Wayne State College students and their faculty advisor, Dr. Stephanie Marcellus. The anthology was designed to share the work of emerging Nebraska fiction writers.
"These stories are not simply evocations of place, but evocations of people, of humanity." —Karen Gettert Shoemaker, author of The Meaning of Names
Contributors are Kyara Brown, Tana Buoy, Sophie Clark, Moisés Delgado, Jim Fields, Jen Ippensen, Kara Gall, Gustavo Cruz, JaLeah Hedrick, Jensen Reed, Dave Mainelli, Amber May, David McClerry, Jim Plath, Elizabeth Potter, Eneris Bernard-Santos, Elizabeth Sederburg, Nathan Sousek, Ryan Sousek, Trent Walters, Nicole Koneck-Wilwerding, and Liz Ziska.
Edited by Kyara Brown, Tana Buoy, Sean Dunn, Stephanie Hempel, Taylor Koch, Stephanie A. Marcellus, Erika Schwartz, and Liz Ziska.
The Flat Water Rises: An Anthology of Short Fiction by Emerging Nebraska Writers
Perfect Paperback: 125 pages
WSC Press (December 6, 2018)
ISBN-13: 978-1732027527