Judas Goat Book Release Party & Open Mic
Wednesday, October 3rd at 7 PM
Join us for our first Judas Goat Open mic of the Fall Semester at the Blue Cat Gallery and Studio, celebrating the release of the 2017-2018 Judas Goat. This event is free and open to the public. Free copies of the newest Goat will be available at the event. There will be a fabulous raffle prize available to anyone who reads or shares with us!
Wednesday, October 3rd at 7 PM – 10 PM
Blue Cat Gallery & Studio
114 W. 3rd St., Wayne, Nebraska 68787
We are currently seeking submissions for the 2018-2019 Judas Goat. We are looking for artwork, poetry, fiction and creative non-fiction from WSC undergraduate and graduate students. For more information on the Goat and submitting, please visit Submittable.
Weather permitting, we will hold the open mic on the back patio, behind the Blue Cat Building. If the weather isn't the best, we will move the open mic indoors. We hope to see you there!!!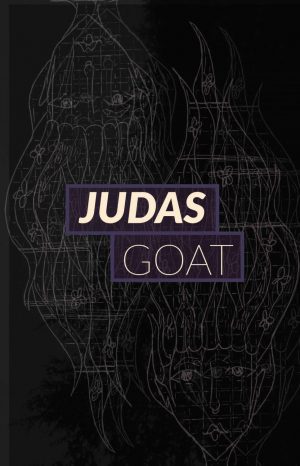 2017-2018 Contributors:
Kasey Alexander
Kyara Brown
Tana Buoy
Shelby Burns
Andrew Clegg
Vito Cole
Jordan Fashing
Braden Faulkner
Lindsay Fisher
Emma Gardner
Erin Gibbens
Kaylee Hathaway
Ezra Jude
Taylor Koch
Chantal Lawson
Sarah Lawson
Amber May
Emma Mott
Austin Pearson
Taylor Penn Garvey
Jenna Podany
Cheyenne Reimers
Jared Schultz
Elizabeth Sederburg
Katie Stukenheoltz
Tyler Vermeer