Still Life Moving by William Kloefkorn
Hang on for a minute...we're trying to find some more stories you might like.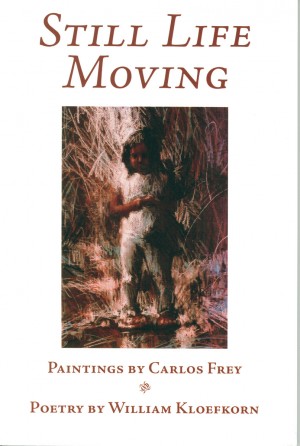 This book attempts to illustrate, with words and paintings, some of the connections that can be made between cultures even as they strive to keep their identities intact. Standing Bear said it best; "My hand is not the color of yours, but if I pierce it, I shall feel pain." But there can be joy also, if the connections promote friendship, respect and understanding. Poetry by former Nebraska State Poet, William Kloefkorn. Pastel paintings by Carlos Frey.
Still Life Moving
William Kloefkorn & Carlos Frey
Paperback: 105 pages
WSC Press (April 10, 2007)
ISBN: 978-0976651338
$16.00